Welcome
Thank you for visting www.MyCustomEducation.com, home of the Student Portfolio Tracker system.
The Student Portfolio Tracker is an online system that assists students in 21st Century Learning. The system allows the administrator to offer a wide range of activites that are not offered in the basic education curriculum or necessarily during a typical school day. The students take ownership of their learning by participating in activities that they are interested in. Administrators can encourage students to pursure their individual interests as well as requiring students to branch out into other areas that they might not be familiar with. During the course of using the program the students will collect and document their experiences in a way to prepare them for the ever changing global environment.
Features of the Program:
Built-in Messaging System
Customized Access
Centralized Student Data
ASP.NET Hosted Solution
How the Programs Works:
The administrator creates the portfolio, categories, activity types, activities, and rubrics that a student can work on.
The student logs into the system and searches for an activity to do in a group or on his/her own and submits it to the administrator for approval.
The administrator reviews the student's request and either approves or denies the activity for the student.
Once the student has attended the activity and completed the optional assignment, he/she logs into the system and submits it for administrative review.
The administrator reviews the assignment and awards the student credit of completion based on the defined activity rubric.

Learn More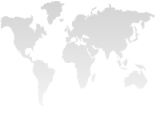 Email:
info@mycustomeducation.com